What is Quotes For Moves?
QuotesForMoves is a comparison site that connects people with moving companies for free. Use our site to:
Find, compare and contact moving companies based on location, price estimates, scheduling and consumer reviews
QuotesForMoves is certified by the American Movers & Storage Association and the National Apartment Association.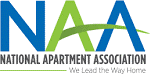 Are you a moving company?
No. QuotesForMoves is not a moving company. We provide a service to help you find and compare moving companies online. We will not be moving your things for you but can recommend some great movers who can!
Can you book my move for me?
No, we do not book moves for people. We provide a self-service platform for you to plan your next move by finding and comparing moving companies on our site.
What cities does QuotesForMoves service?
Our interstate moving partners service long-distance moves nationwide.
Our local mover partners are located in and around the following metropolitan areas: Atlanta, Austin, Baltimore, Birmingham, Boston, Charlotte, Chicago, Dallas-Fort Worth, Denver, Detroit, Houston, Indianapolis, Jacksonville, Lansing, Los Angeles, Miami, Milwaukee, Minneapolis-St. Paul, New York, Newark, Orlando, Peoria, Phoenix, Philadelphia, St. Louis, San Antonio, San Diego, San Francisco, Seattle, Tampa, and Washington, D.C. (as of February 2020). If You live near one of these cities or are curious if we're servicing your area today, request your quotes for free! We're continuously adding moves to our platform and should be in your area soon.
How does your free service work?
Submit a moving quote request form. Make sure to include:

The address you're moving from
The address you're moving to
The size of home you're moving
Your moving date
First name
Email address – so we can email you your search results

Receive and compare quotes from moving companies instantly on our site or if you're on the go via email.
Call or email selected company using their listed information to book your move.
What are the moving company guidelines?
All the moving companies in our network are licensed and insured. We provide reviews from Yelp, Google and our own review system to help you choose the best movers for your needs. Movers who do not meet our guidelines will be removed from our network.
What if my moving quote changes?
Our online quotes are based on standard household sizes. For best results, during your call to book a moving company, make sure to provide the company with an accurate inventory. In some circumstances, moving companies may adjust their rates due to service needed beyond standard moving needs.
What if I'm unhappy with my move?
Our first recommendation is to contact the moving company directly to discuss and resolve your situation. Please also let us know why your experience was unsatisfactory.
How do I submit a review on your site?
Click on Rate Movers
Search for company by name, or by state
Select company list and click "rate now"
Write your review and submit
Reviews will be listed under the moving company profile page
There are several ways of obtaining essays online . Each one comes with its own benefits. The first is the fact that you can find many online essayists who have made money writing essays for their clients. You might even have used their services at one time or the other. If you don't feel top essay writing service confident creating essays on your own then you may want to outsource them to a professional writer. Here are some tips to help make the experience of the writing of essays online as relaxing as it can be.